I've struggled with body image my whole life. I mean straight out the womb. The doctor told my parents I was a big fat healthy baby boy so when I came out a small baby girl, you can imagine their surprise. I think my dad's exact words were, "Did you cut the right cord?"
Needless to say body image has been a life long struggle.
In elementary school it was because I was a tomboy & played roller hockey instead of wearing dresses & having sleepovers.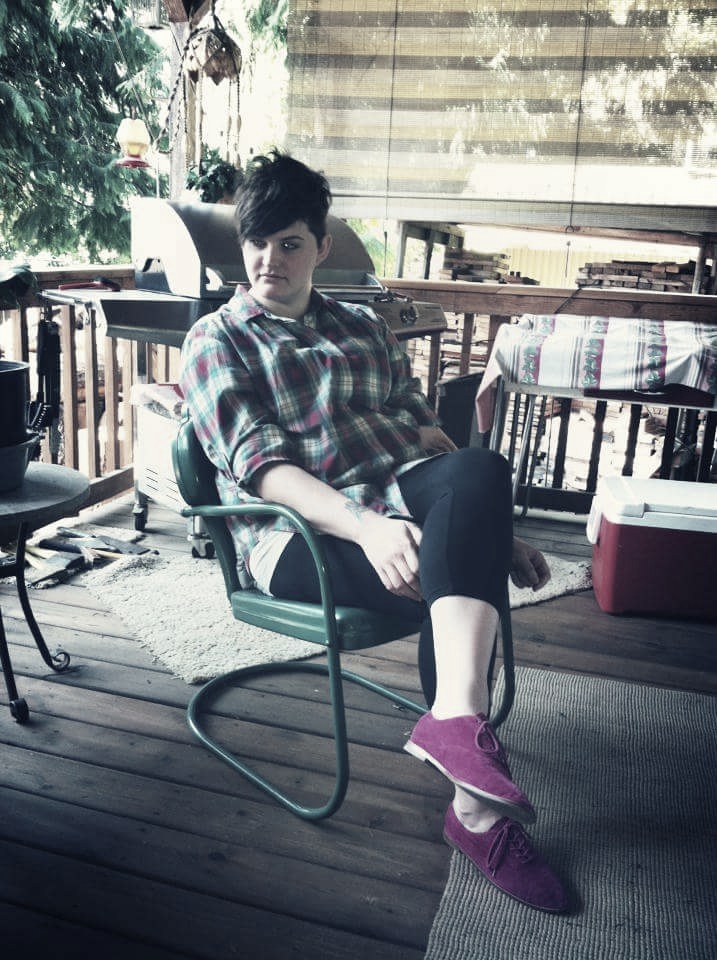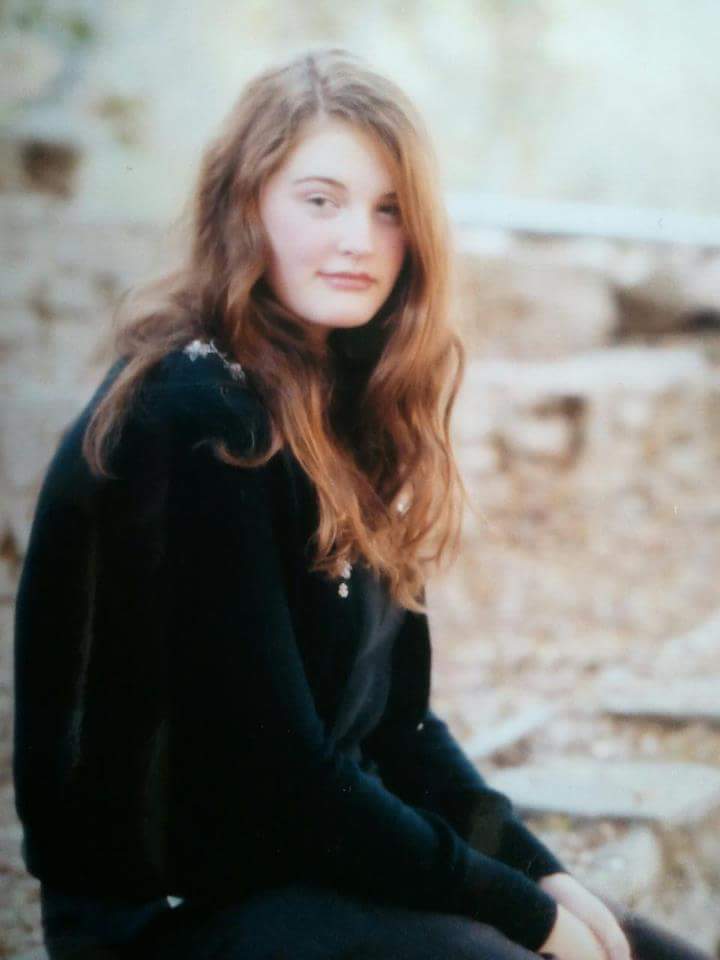 In junior high it was because I marched to the beat of my own drum... that might be an understatement. I done danced & waved flags to the beat of my own drum. It was the nineties. And while all the other girls had long blonde locks and wore Roxy & glitter eye shadow, I was wearing Grandma dresses with combat boots and short red hair.
In high school I was the funny fat friend. I was the girl who all the boys came to when they had crushes on my friends… to talk to about said crushes. I was the best friend, and never the girlfriend.
I was overweight and uncomfortable in my own skin. So uncomfortable that I got dressed in the dark and avoided mirrors. I hated my body. I was a total Judas, betraying ME and making me unworthy of love.
My self-hatred turned into cutting.
A way of punishing myself.
Cutting turned into an eating disorder in college, just another way to punish myself for being ugly, fat & worthless.
I can happily say that I now celebrate 11 years of not cutting.
I can happily say I have overcome hating myself.
Sure there are days I might not be the biggest fan of my body, but most days I really do love the body I have. That didn't happen overnight. That was years of counseling, intentionally learning to love myself and finding the body positive community.
It's easy to hate ourselves. It doesn't take much effort. It doesn't even really bother us. I don't think we are aware of it most of the time. We as women have been conditioned to constantly feel less than. We've been conditioned to constantly compare ourselves to others and feel unsatisfied with ourselves.
Just pick up a magazine. You will find images telling you that you'll be pretty if you use this product or that guy will want to "tap that" if you look "this way." Years ago I quit buying magazines because I was tired of feeling bad about myself - one of the best things I've done. Not to say I don't pick one up at Walgreens from time to time to get inspired by the latest fashions, but mostly I just avoid them.
Because loving myself is important to me. Not just simply loving myself, but loving myself well.
The way I used to talk to myself was awful. I would never in a million years let my friends talk that way about themselves. So why was it OK for me to talk to myself that way? I had to retrain my thoughts. When I would say something bad about myself I would stop and say 3 things I loved about myself. It sounds cheesy and lets be real… it is cheesy! But it works!!!
When you are intentional about how you speak about yourself you will start to see the good & the beautiful that you possess.
I realized my feet have taken me places.
I've walked dirt roads in Morocco.
I've buried them in the sand of the Mediterranean Sea.
I've played in the filthy dirt of India with children that will forever hold a piece of my heart.
My arms have held so many babies.
They've hugged family members and friends who are no longer here to hug.
My arms are strong and there's a reason everyone at work makes me move the heavy stuff.
My smile is one of my most complimented features.
I've been told it lights up a room.
These are good things. Things I never thought about until I made myself see past being the "funny fat girl" that I believed I was. Yes I am funny. Yes I am a girl. Yes I am even fat.
Let me be clear before people get upset by the "fat" word. According to the fancy chart at the doctor's office I am fat. Fat is an adjective. It's a descriptive word like funny or girl. It doesn't define me. It also doesn't mean ugly. Fat is the opposite of thin. Ugly is the opposite of beautiful. Don't get it twisted. I love my fat body. As is. Not what I wished it looked like or what it used to look like, but right now.
I got more rolls than a bakery & I love every single one of them.
It has taken me a long time to learn my value & worth and that those things do not come from my body, but rather who I am in Christ. I realize not everyone reading this loves Jesus, but He's kind of a big deal to me.
My worth & value are not in my dress size.
My worth & value are in being a well-loved daughter of King Jesus.
My worth & value come from Him.
Not the media, not other's opinions - or what I think other's opinions are of me.
It's easier said than done sometimes, but worth fighting for.
I am worth fighting for & worth loving myself.
The body positive community for me has been a Godsend. Finding women of all shapes & sizes on the same journey helped me feel less alone in the body-hating struggle. To know there are women out there that understand what it feels like to hate yourself & yet are fighting to love themselves inspires me to keep fighting.
So ladies and gents, learn to love yourselves. Learn to speak kindly to your body & about your body. Fight for yourselves. You are worth it!!!! We all struggle with loving ourselves. We all have hurts from things people have said about our bodies.
I believe the direct quote was, "I'd date you if you were thinner."
We all know the hurt & pain is real. Too real.
But don't let that hurt define you. Don't for one second waste your time believing you are less than because someone else couldn't see your worth. Don't hate yourself because that's what you've always done.
Fight to love YOU.
Fight to see other people's worth & value for more than their bodies.
Fight because body hatred can't live if it doesn't have a place to rest it's head.
Fight on, my beautiful body loving sisters & brothers.
Fight & change the world.
Love,
The beautiful, funny, fat, fabulous, ridiculous, body-loving girl…
- Kelsey Brown.